Block 1 of the vineyard was planted in 2015 and is now fully mature, and will be in its 8th leaf in 2022. It consists of just a little over one acre of a mix of clones 4 and 7 cabernet sauvignon vines. This original block stands near a lone oak that shades a beautifully landscaped patio designed by landscaper Jim Coia. We like to call this the "Lone Oak Block".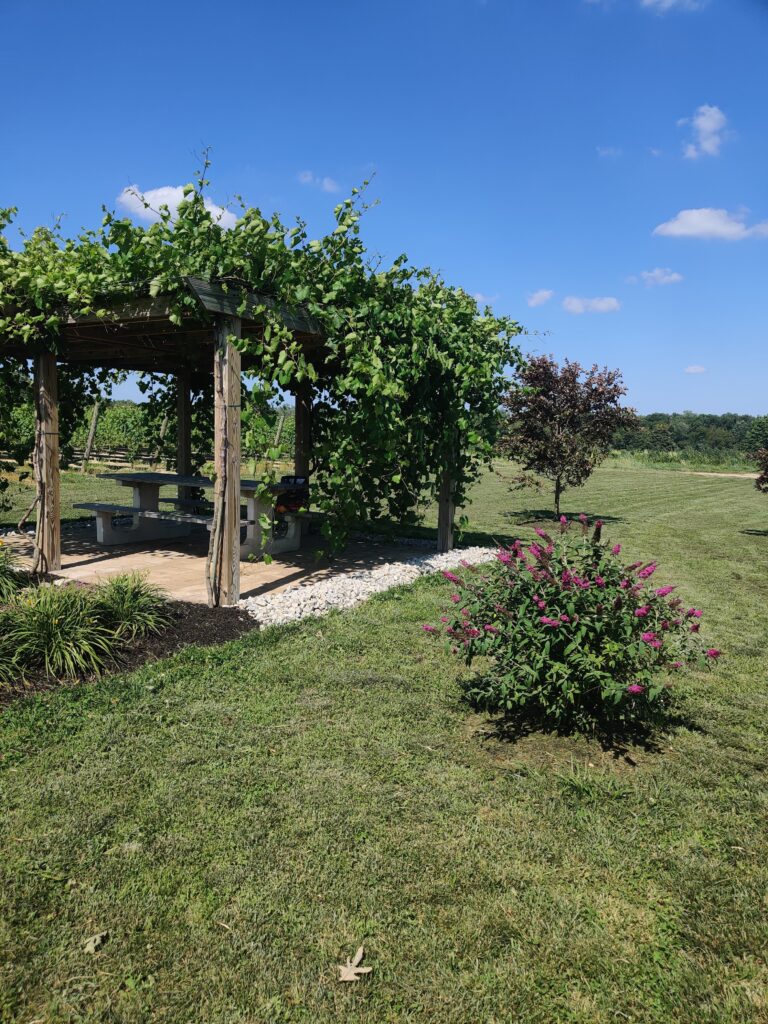 Blocks 2, 3, 4, and 5 were planted in 2016 and are in their 7th leaf. Blocks 2 and 3 comprise about 2 acres of cabernet franc, clone 214. Block 4 comprises 3.3 acres of cabernet sauvignon, clone 337. Block 5 comprises 1 acre of petit verdot, clone 400.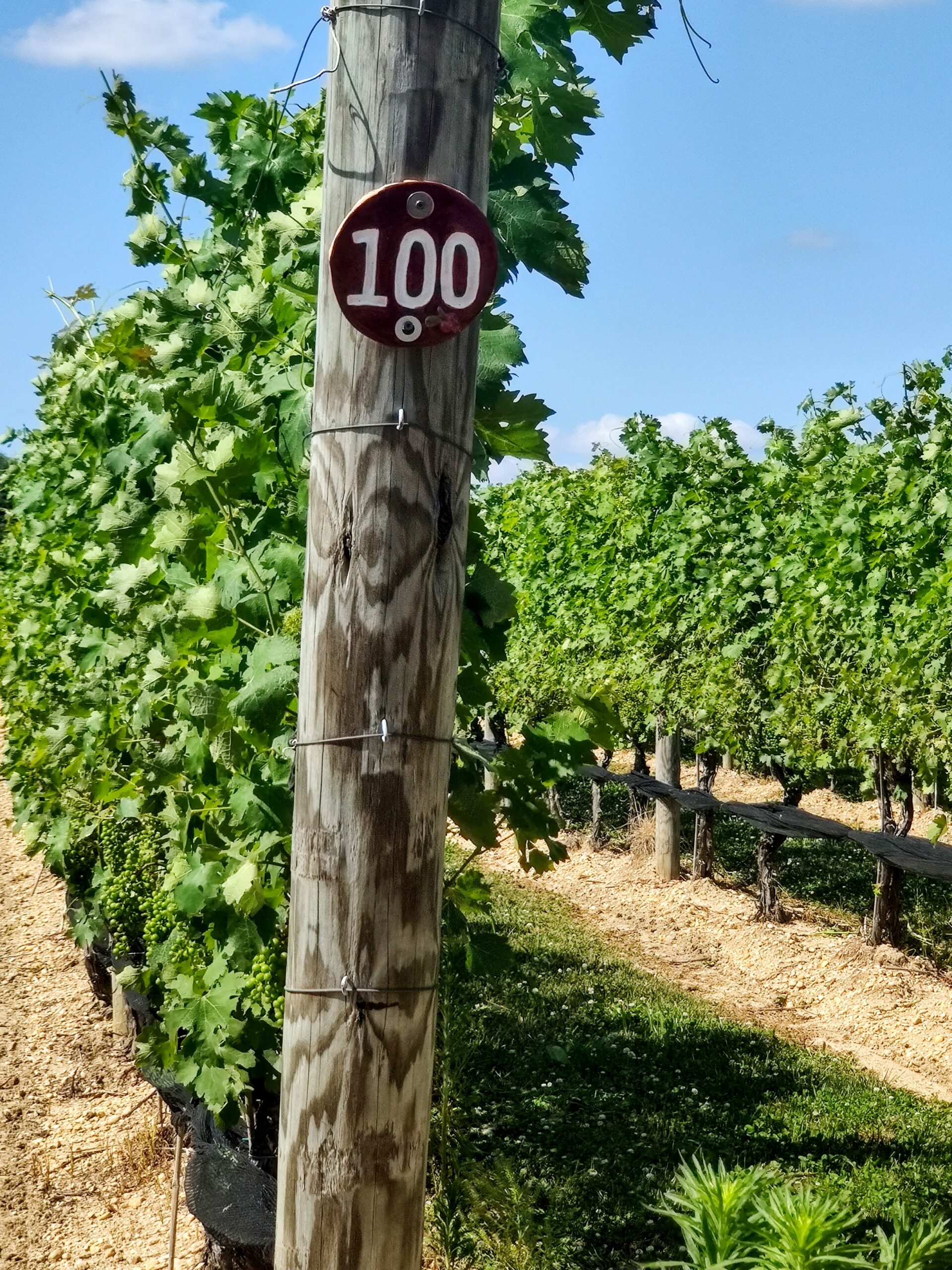 Block 6, which is a physical extension of block 4, was planted in 2019 and consists of 1.5 acres of cabernet sauvignon clone 337.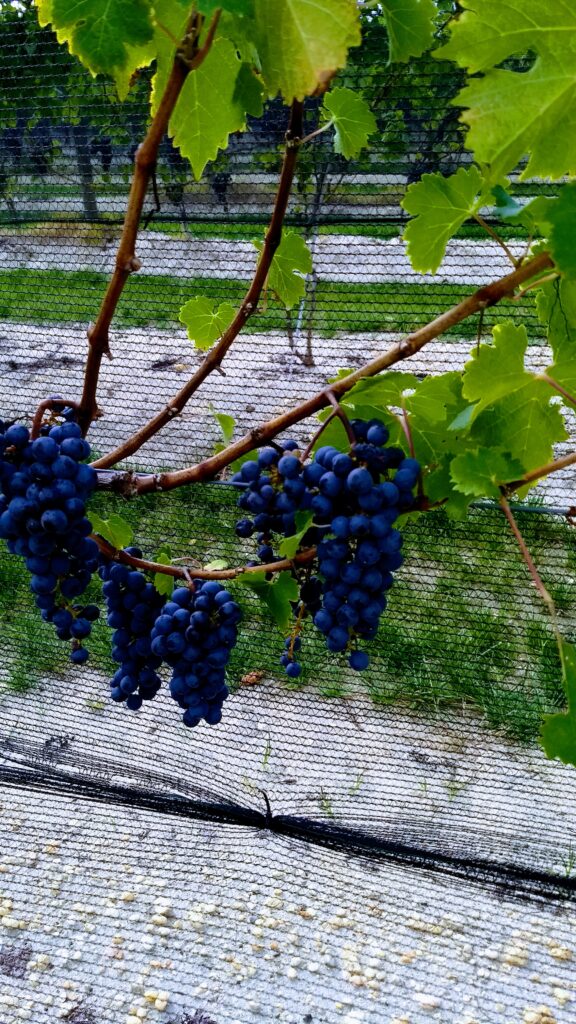 In principle, all these grapes could be combined into a single Bordeaux-style blend, but that has not been done yet. Each grape has some advantages and disadvantages for farming. Cabernet franc is susceptible to spring frost, while cabernet sauvignon and petit verdot are not. On the other hand cabernet franc is easier to ripen and does so before cabernet sauvignon. And of course each grape type has a somewhat different flavor profile. Vintages are rarely the same in New Jersey, and each grape type responds somewhat differently to the weather.